Top 10 Dentists in Delhi
There are too many dentists in Delhi, finding the right dentist can be a difficult task. Our website is one stop destination to find the finest dentists in Delhi. Our aim was to collect and provide genuine information regarding the best dentists in Delhi.
Dr. Puneet Kathuria
He did his graduation from Govt. Dental College, P.G.I.M.S, Rohtak in 1995. He did his Masters in Prosthodontics from Govt. Dental College Ahmedabad in 1998. He achieved the first position in the MDS Exam & also received special training in Dental Implants from I.N.M.A.S. (New Delhi).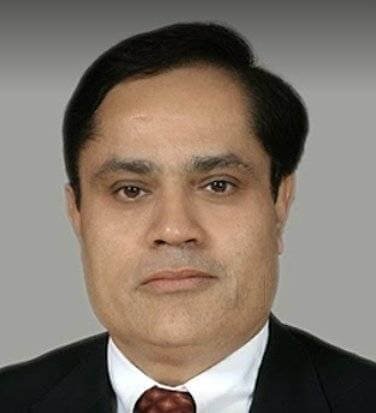 Dr. Anil Kohli
Post Graduate in Endodontics from King George Medical College, Lucknow. Diplomat of the International Congress of Oral Implantologists. Diplomat Indian Board of Endodontics. The only dentist in Delhi gave a Rank of Hony. Brig. in Army dental core by Hony. President Shri. A.P.J Kalam. The only dentist in Delhi to have National Padma Awards twice, Padmashree 1992, Padma Bhushan 2005. B.C Roy National Award 2007, Been Hony. Dentist surgeon to Presidents of India for more than 20 years. He has served dentists to the Prime Ministers of India. Presently editor- in- chief Indian Journal of Dental Research.
Dr. S. P. Aggarwal
Dr. S. P. Aggarwal is a distinguished Orthodontist, Implantologist and Director of Green Park Dental Institute & Research Centre, the only ISO 9001 and ISO 14001 certified institute of its kind.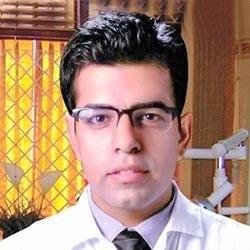 Dr. Rajat Sachdeva
Dr. Rajat is an acclaimed Laser Aesthetic & Implant Dental expert, an Inspirational, passionate and life-changing speaker with a master's degree in Oral and Maxillofacial Pathology.
He is a Diplomat from the International Academy of Dental Implantology, Fellow of International College of Continuing Dental Education (FICCDE, Singapore) and & having 15 years of experience in private dental practice.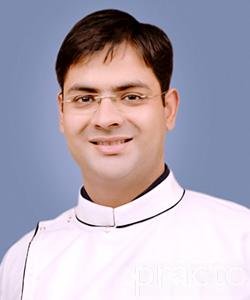 Dr. Sourabh Nagpal
Consult Dentist Dr. Sourabh Nagpal, one of the Best Dentist in South Delhi. Dr. Sourabh is running one of the best Implantology Centre in South Delhi, Along with being a degree holder Implantologist, Dr. Sourabh Nagpal has best of skills in Prosthodontics, Crowns, Bridges, Dentures, and Implant-Supported Prosthesis. Dr. Sourabh has taken special training for Cosmetic Dentistry that includes Smile Designing, Soft tissue contouring, etc. For more details, you can fix an appointment at Matrix Dental Implant Lounge in Vasant Vihar in South Delhi, New Delhi. INDIA.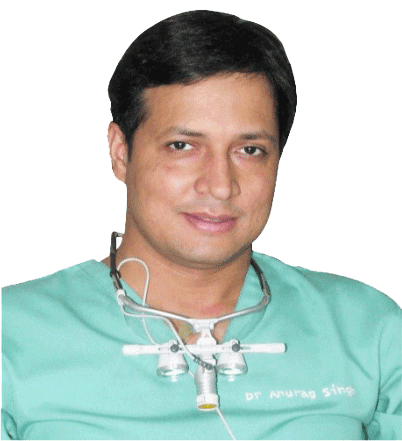 Dr. Anurag Singh
Dr. Anurag Singh is an Oral And Maxillofacial Surgeon, Implantologist and Dentist in Safdarjung Enclave, Delhi and has an experience of 18 years in these fields. Dr. Anurag Singh practices at Score Advanced Dentistry & Implantology in Safdarjung Enclave, Delhi, Max Super Speciality Hospital – Saket East Wing in Saket, Delhi and MMR Dental Spa in New Friends Colony, Delhi.
Dr. Prashant Nanda
Dr. Prashant Nanda completed his BDS (Bachelor of Dental Surgery) in 2007, following, which he went on to do his MDS (Master of Dental Surgery) specializing in Periodontics and Oral Implantology from the University of Health Sciences, Rohtak. His masters' thesis was published in the International Journal of Contemporary Dentistry.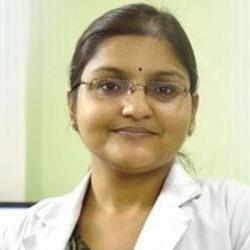 Dr. Shikha Goel
Dr. Shikha Goel has been in private practice for the last "7 years. She has graduated from BBD college Lucknow and then completed her post graduation from Bapuji Dental College Davangere Karnataka. It is one of the top 10 dental colleges in India.
Dr. Pankaj Rao
Dr. Mrs. Pankaj Rao (B.D.S., M.D.S.) is the name who has been in the industry for more than a decade now and is serving the highest standards in the field. Having finished her graduation from the very renowned Manipal College of Dental Sciences, Manipal in 2006 and completed her post graduation in Conservative Dentistry and Endodontics from Karnataka in 2011, Mrs. Rao heads the endodontic department at Oral. She further went on to pursue a Senior Residency program at Maulana Azad Institute of Dental Sciences, New Delhi from 2012-2015. Her area of expertise includes Root canal treatment, restorative dentistry, periapical surgery, and cosmetic dentistry. As she has obtained specialization in Endodontics and add-on training, she knows the responsibility and accountability held for a specialist. Practicing dentistry since 2006, there is a team of specialists working with her, all having expertise and experience in their roles.
Dr. Sreenita Chowdhury
Dr. Sreenita is a skilled and compassionate Paediatric Dentist in Delhi who believes in providing exceptional care to her patients. She earned her bachelor's degree from Dr. MGR Medical University, Faculty of Dentistry. After her graduation in 2008, she has worked as Resident Dental Surgeon in All India Institute of Medical Sciences, Dr. RML Hospital, and Fortis Hospital.
Collecting data of more than 3000 dentists and then selecting the top 10 dentists took more than 8 months. There is a number of parameters in which these dentists were judged. We first started collecting data from various online portals like Google Maps, Practo, Sulekha, Justdial, Yellow Pages, Essencz, etc. We soon found out that except for Google Map most of these websites have a payment option so that professionals can enroll and promote themselves. Therefore our survey team visited several dental colleges and took the inside opinion from dental students to found out who is the best in the business as far as dentistry is concerned. Our survey team randomly gave forms to more than 5000 individuals from various colonies in Delhi to get the relevant information.
If you think that there is a dentist in Delhi who deserves to be on the list please send the relevant data to the following id – "comparetop10dentists@gmail.com"
If any dentist present in the list would like to update any information regarding themselves please send the information on this email id. It may take up to 2 working days to update the same. "comparetop10dentists@gmail.com"
Exclusion Criteria
1. Dentists who are working with Government Dental Colleges and are not allowed to do private practice.
2. Dentists who are working with State Government Hospitals and are not allowed to do private practice.
3. Dental Clinic's who promote themselves with there clinic names and have opened several branches in Delhi. They keep changing dentists so it's not possible to maintain a standard. Even if they have a few good dentists that person will not be able to work at 3-4 different places at the same times.
Our website doesn't take any sponsorship from any dentists.